In just one day, Apple will unveil the iPhone 5 at a special event in California, and we can't help but hope that CEO Tim Cook will also take the opportunity to show us the highly anticipated iPad Mini, a 7-inch design of the company's market dominating tablet device.
We still don't know much about the iPad Mini, except that it will likely feature 7.85-inch screen (diagonal) and be designed to compete directly with other 7-inch tablets including Amazon's Kindle Fire and the Google Nexus 7. You can also expect to see a redesigned dock connector on the iPad Mini (the same as the smaller dock connector we know will appear on the iPhone 5). But other than that there's little we know for sure.
Follow Us
Of course, that hasn't stopped Apple accessory manufacturers from developing cases for the company's still unreleased products. Just yesterday, Apple fan Michael Rou posted a photo comparing the iPhone 4S to an iPHone 5 case as well as the cases for the current iPad and the iPad Mini on Flickr.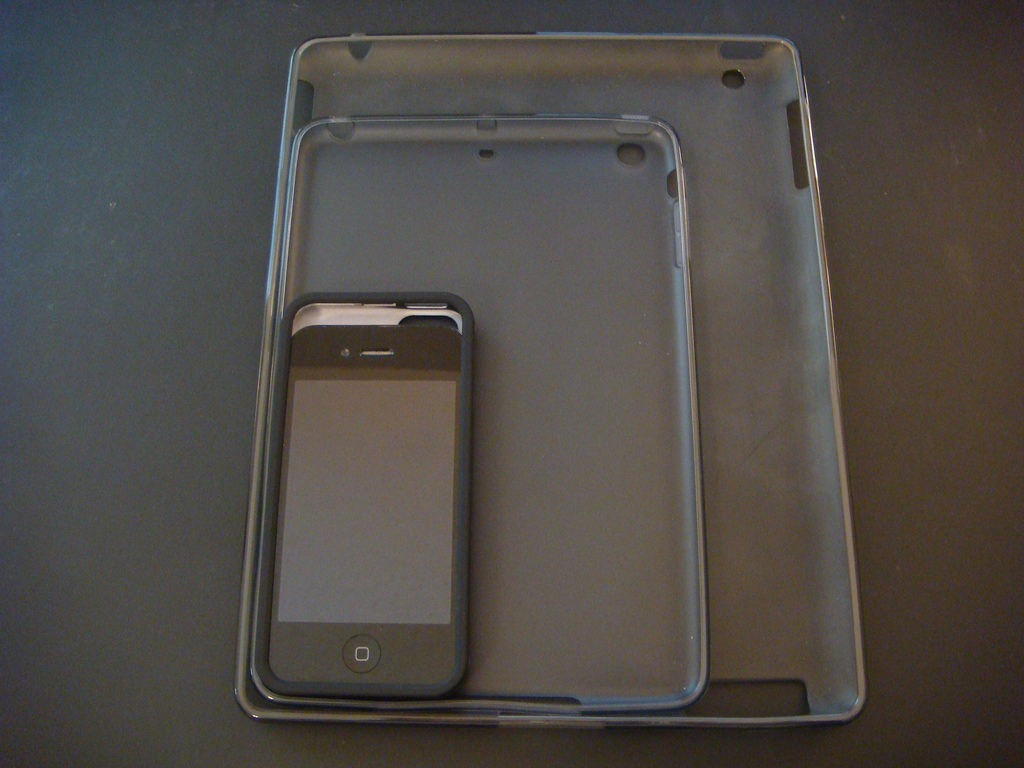 "The photo does a great job showing the relative sizes of the various devices," writes Arnold Kim for MacRumors. "The largest case in the back shows the size of the current 3rd Generation iPad. That iPad houses a 9.7" diagonal display. The next smaller size case is for the rumored "iPad mini". The smaller iPad is believed to have a 7.85" screen with a smaller surrounding bezel while retaining the same aspect ratio and resolution (1024x768) of the iPad 2. Rou notes that the iPad mini headphone jack is positioned at the top of the case."
iPad Mini cases are one thing, but earlier today, french Tech-blog NoWhereElse.fr posted several photoshopped renderings of someone holding the iPad Mini in their hand, giving a sense of what the actual tablet will look like. The photos, which are based of of leaked pictures ad specs, are the same being used by accessory makers to design cases ahead of the iPad Mini's release date.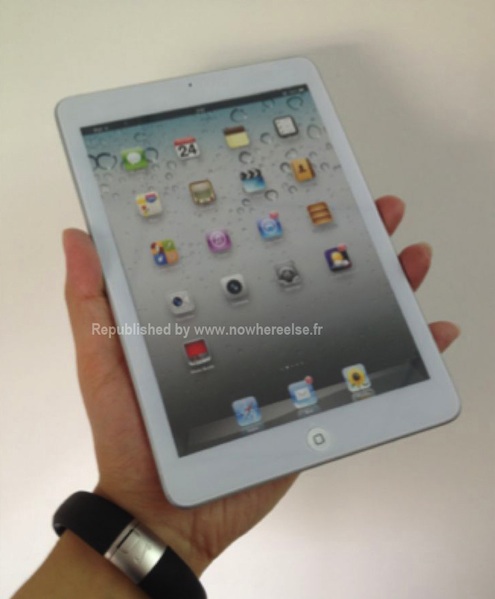 The above photo demonstrates how the iPad Mini will easily fit in the user's hand (not hands), making it a better choice for on-the-go tablet users that the current iPad model. However, one area where the mockup falls short is the side bezels (borders), which are expected to be much thinner.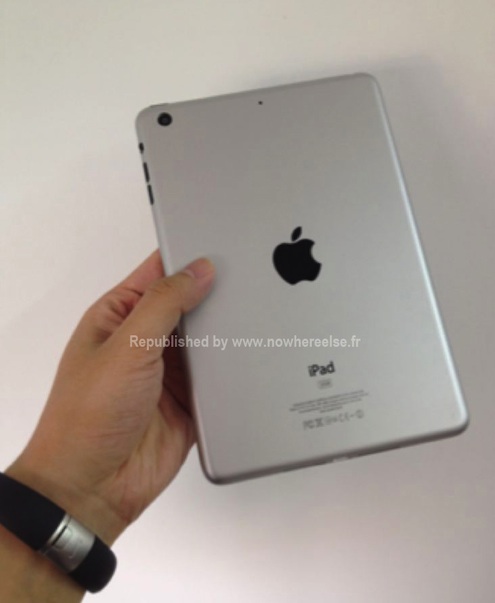 Apple is unlikely to mention the iPad Mini at tomorrow's special event . Instead, another special event is rumored for October, at which the new tablet will be the center the center of attention.